Things To Avoid After Applying for a Home Loan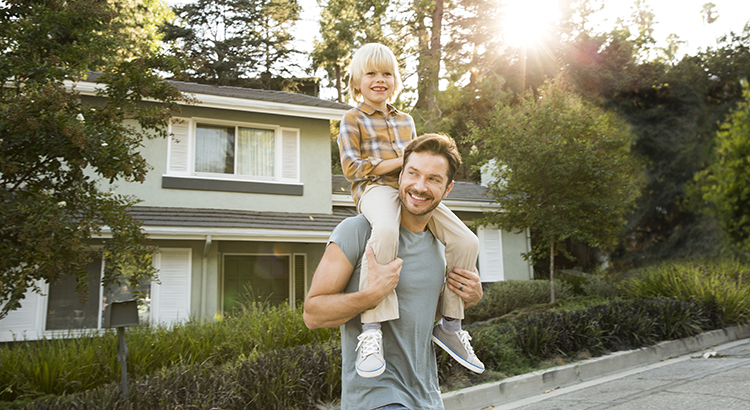 Once you've applied for a mortgage to buy a home, there are some key things to keep in mind. While it's exciting to start thinking about moving in and decorating, be careful when it comes to making any big purchases. Here are a few things you may not realize you need to avoid after applying for your home loan.
Don't Deposit Large Sums of Cash
Lenders need to source your money, and cash isn't easily traceable. Before you deposit any amount of cash into your accounts, discuss the proper way to document your transactions with your loan officer.
Don't Make Any Large Purchases
It's not just home-related purchases that could disqualify you from your loan. Any large purchases can be red flags for lenders. People with new debt have higher debt-to-income ratios (how much debt you have compared to your monthly income). Since higher ratios make for riskier loans, borrowers may no longer qualify for their mortgage. Resist the temptation to make any large purchases, even for furniture or appliances.
Don't Co-Sign Loans for Anyone
When you co-sign for a loan, you're making yourself accountable for that loan's success and repayment. With that obligation comes higher debt-to-income ratios as well. Even if you promise you won't be the one making the payments, your lender will have to count the payments against you.
Don't Switch Bank Accounts
Lenders need to source and track your assets. That task is much easier when there's consistency among your accounts. Before you transfer any money, speak with your loan officer.
Don't Apply for New Credit
It doesn't matter whether it's a new credit card or a new car. When you have your credit report run by organizations in multiple financial channels (mortgage, credit card, auto, etc.), it will have an impact on your FICO® score. Lower credit scores can determine your mortgage interest rate and possibly even your eligibility for approval.
Don't Close Any Accounts
Many buyers believe having less available credit makes them less risky and more likely to be approved. This isn't true. A major component of your score is your length and depth of credit history (as opposed to just your payment history) and your total usage of credit as a percentage of available credit. Closing accounts has a negative impact on both of those aspects of your score.
In Short, Consult an Expert
To sum it up, be upfront about any changes when talking with your lender. Blips in income, assets, or credit should be reviewed and executed in a way that ensures your home loan can still be approved. If your job or employment status has changed recently, share that with your lender as well. Ultimately, it's best to fully disclose and discuss your intentions with your loan officer before you do anything financial in nature.
Bottom Line
You want your home purchase to go as smoothly as possible. Remember, before you make any large purchases, move your money around, or make any major life changes, be sure to consult your lender – someone who's qualified to explain how your financial decisions may impact your home loan.
Stately & pastoral 9.4 acres on highly desirable Bennett Valley's private Warehill Road in beautiful Santa Rosa.
Zoned as rural residential with multiple purposes for an idyllic Sonoma country lifestyle. This gracious 9+ acre rectangular plot is surrounded by horse estate, private tree farm. All neighbors on large acreage lots. 10 minutes to Kenwood, Glen Ellen and even closer to the Bennett Valley Golf Club.
This property has been recently cleared so you can see the gentle rolling lot with 360 panoramic views. Electricity at the street and investigative disclosures are prepared for your review. Unique opportunity to build your dream. Give us a call. Welcome home.
MLS# ML81897427
Warehill Road, Santa Rosa
Listed $995,000.
Info: Lynne Watanabe MacFarlane
MCDM, SRES, SRS | Realtor DRE

# 02066698
Intero Real Estate Srv | Berkshire Hathaway affiliate
Professional Fiduciary of California, Silicon Valley Chpt affiliate
(408) 800-1141
LMACFARLANE@INTERO.COM
View this post on Instagram
Here's another Seller testimonial from my clients who I met when preparing their next door neighbor's home. They saw us working into the late evening hours and they liked that I work well representing out-of-state home owners, plus I'm a member of Professional Fiduciary Association in Silicon Valley. I enjoy helping others and it's an honor to receive family referrals.
Let me know if I can assist you with anything at all, even if out of state, I'm here to serve anyway I can!


Lynne MacFarlane, Realtor
408-800-1141 SiliconValley/BayArea
831-346-2743 SantaCruz/Monterey
Some Highlights
If you have additional loved ones coming to live with you but don't have enough space, it may be time to consider a larger, multigenerational home.
Some key benefits of multigenerational living include a combined homebuying budget, shared caregiving duties, enhanced relationships, and more. These benefits might be why more people are choosing to live in multigenerational homes today.
Let me know if you're interested in finding a house that meets your changing needs and has plenty of space for you and your loved ones. 
Congratulations to Nick & Marissa who are proud first time home owners! Thank you for the opportunity to help you find the right home. Making dreams come true! Welcome Home! 💕🏡🙋🏻‍♀️🔑🎉 39152 Guardino Drive Fremont 94538 Adobe Hills Community – Pool, club house, tennis, dog park, gorgeous grounds, secure parking garage. 2 Bedrooms , 1 Bath & large Balcony 844 SqFt Living
Silicon Valley to Monterey Bay
Let me know if I can assist with any real estate questions.
I'm always happy to help with your next move.
Lynne Watanabe MacFarlane, Realtor
MACFARLANE HOMES
Intero Real Estate Services, a Berkshire Hathaway affiliate
Silicon Valley & Monterey Coastal Communities
(408) 800-1141 (831) 346-2743
The Bay Area is a hub for many industries, including tech, and investors here often find themselves with a concentrated portfolio due to restricted stock grants and incentive stock options. If this describes you, take note: Diversifying your investments can be a smart move.
Silicon Valley tech employees have been jolted by their stock options performance lately. At Intero Los Altos' Monday office meeting, our title company rep brought up a point reminding us that in 2009, people who sold their stocks to buy residential real estate have done very, very well!
The Bay Area has historically been home to many companies that offer stock incentives to high-level executives. If you're a leader in one of those companies, you may hold far too high of a percentage of wealth in your employer or previous employer's stock. Here's a recent article which considers the recent plunge in technology shares providing investors with a harsh lesson in that can hamper employee retention and threaten cash flow when share prices collapse.
"As stock prices fall, companies may have to offer employees even more shares to achieve the same compensation levels." Here are companies that heavily rely on employee stock rewards.
Having a large percentage of your holdings in a single company can help you build wealth quickly when that company is on the rise. However, that same volatility can wipe you out if something goes wrong.
It may seem counterintuitive to cash out stock options now. Nobody wishes to cash in when their stocks are plummeting, but remember that nobody wants to let go of their stock when it is skyrocketing either. Real estate is a safer haven during times of inflation. It appreciates over time and it's tangible. There are many ways to profit from real estate, from cash flow of rental properties to
Consider balancing your asset class portfolio and cash out. Why not buy a multigenerational house? Think of an extra guest space for relatives visiting, building an ADU, or buying a property under $800K (I can suggest several areas). Real Estate can create passive income with lower volatility and that might be the right move for you.
Let me know if you would like a no pressure introduction to our financial wealth advisors providing Intero concierge service and advice before making any financial decisions.
Also please keep in mind that I'm always available to help your family/friends with any real estate or financial questions.
Lynne Watanabe MacFarlane, Realtor
Intero | Berkshire Hathaway affiliate
408-800-1141 or 831-346-2743
Once you have decided to sell and move, it's best that the home sells quickly and smoothly.
Many sellers may be interested in an analysis by Knock (https://www.knock.com/blog/home-improvements-buyers-love/) about what makes homes sell faster.
For example, homes in which homeowners have done upgrades sell 30% faster than those that don't.
Plus, a full-on renovation isn't needed to make properties move. Painting, new carpet, a bathroom vanity upgrade, and a power wash all contribute to reducing days on market.
Knock found that homes with modern renovation sold in an average of eight days compared to 12 days for those without improvements.
Homeowners who made two or more improvements helped their homes sell in an average of six days, nearly 40% faster than those who did just one.
The five projects that make for a faster sale are in the kitchen and bathroom. For example, a $1,319 kitchen cabinet repaint can help a property sell ten days faster, and a $1,043 bathroom shower remodel and $2,356 kitchen counter upgrade speed the sale by nine days.
Call or text me to discuss  a strategy for what's best for you!

Lynne Watanabe MacFarlane
Master of Communication Digital Media/Marketing
 Senior Real Estate Specialist
Seller Representative Specialist | REALTOR
Intero, Berkshire Hathaway Affiliate 
Professional Fiduciary of CA Affiliate, Silicon Valley
 408-800-1141
831-346-2743
LIVE YOUR BEST BAY AREA LIFE
Summitry helps clients maximize the benefits of living in one of the most unique areas in the world.
Their personalized financial planning guidance and investment strategies are specially suited for life in the Bay Area. Here are a few examples on how they can assist you and your family make informed financial decisions.
Lynne Watanabe MacFarlane
MCDM, SRES, SRS | Realtor DRE# 02066698
Master of Communication Digital Media, Marketing from Univ of Washington
Senior Real Estate Specialist, Adv certification Seller Representative Specialist, Adv certification
Professional Fiduciary Association of California, Silicon Valley affiliate
Intero | A Berkshire Hathaway Affiliate
phone 408.800.1141 or 831.346.2743